Bremerton Ferry Terminal
Bremerton Ferry Terminal is a ferry terminal located in the city of Bremerton in Kitsap County, Washington. It serves the Bremerton Ferry route.
General Information
Address: 211 1st Street, Bremerton, WA 98337
Coordinates: 47.562771570390986, -122.6238341693134
Operator: Washington State Ferries
Connections: Kitsap Transit bus routes 11, 15, 20, 21, 22, 24, 25, 26
Bicycle facilities: 5 bike racks
Overhead passenger loading: Yes
Waiting room: Yes
Restrooms: Yes
Elevator: Yes
ADA Compliant: Yes
Food Service: Yes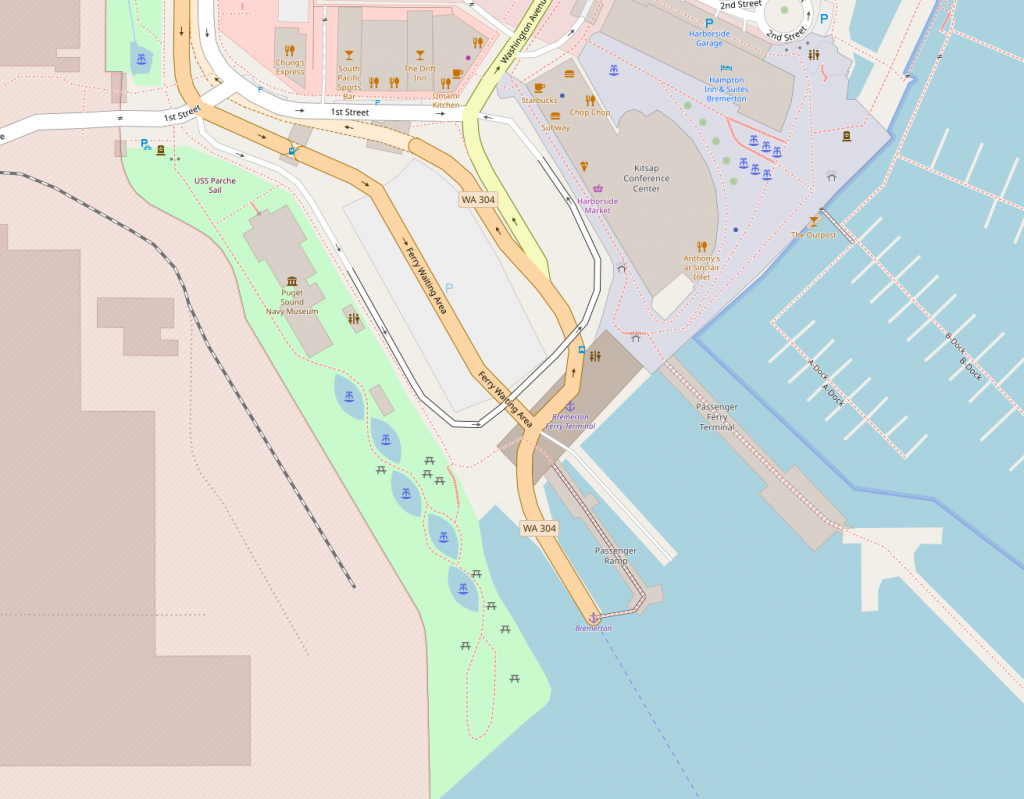 Bremerton Ferry Parking
Ample parking is available in the many parking lots near the Bremerton Ferry Terminal. All parking lots are located within 3.5 blocks of the terminal. Time and parking prices vary by lot and all lots offer 24-hour rates for overnight parking or extended longer term parking.
Ferry passengers may also park in the parking garage under the Kitsap Conference Center at Bremerton Harborside located three blocks north of the terminal.